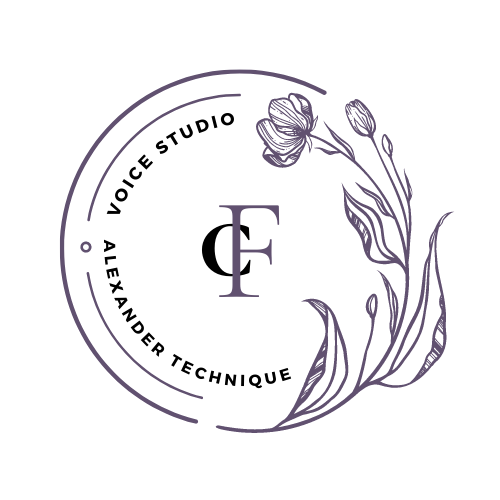 IN PERSON LESSONS
Lessons will be held at 301 East Market St Charlottesville. It is an older white brick house right next to the Jefferson Madison Library. The studio door will be to your left when you come into the building.
There is generally street parking in the area available and Market St. Parking Garage offers the first hour of parking for free.
Please wait in the front lobby area when you arrive and if it is your lesson time, feel free to knock and let me know you have arrived.
This studio has a 32 hour cancellation policy. Please allow proper notice for rescheduling or cancellations or the full fee will be charged.
Private lesson fees and Core Voice program fees are due on the 1st of the month (for the month ahead). Any missed lessons with 32 hours notice will be refunded or rolled into the next month. Accepted forms of payment are: Zelle, Venmo (@christinafleming6), Apple Pay, cash, or check.
Please ask before inviting guests to your lesson.
Online lessons
Please be set up and ready to go on your device 5 minutes before your lessons time, make sure your settings work and that your device is charged, etc.
Try to set up somewhere that you feel comfortable and free to make sounds without worrying about disturbing anyone. Having a piano or keyboard in the room with you is helpful but not required.
I try my best to reschedule lessons when there are unforeseen technical problems
COVID POLICIES
If you are feeling under the weather but feel well enough to have a lesson, please request an online lesson. The same policy applies if you have had a known Covid exposure.